Hennie Heymans

Mobile number: +27 78 882 3100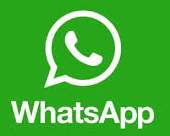 When you consider that the world is trying to become a greener place, we should all be doing as much as we can to make a difference. Of course, the technology is out there for us to make a change already and that is something that can be said for solar power.
This is a technology that really does make a difference to the environment in a positive way but for those who own homes, installing them can prove costly, despite the savings that can be made. However, there is a need for solar power and solar panels to be installed on a wider scale because that means that more and more people can play a part in helping the environment while using less energy that comes from non-renewable energy sources.